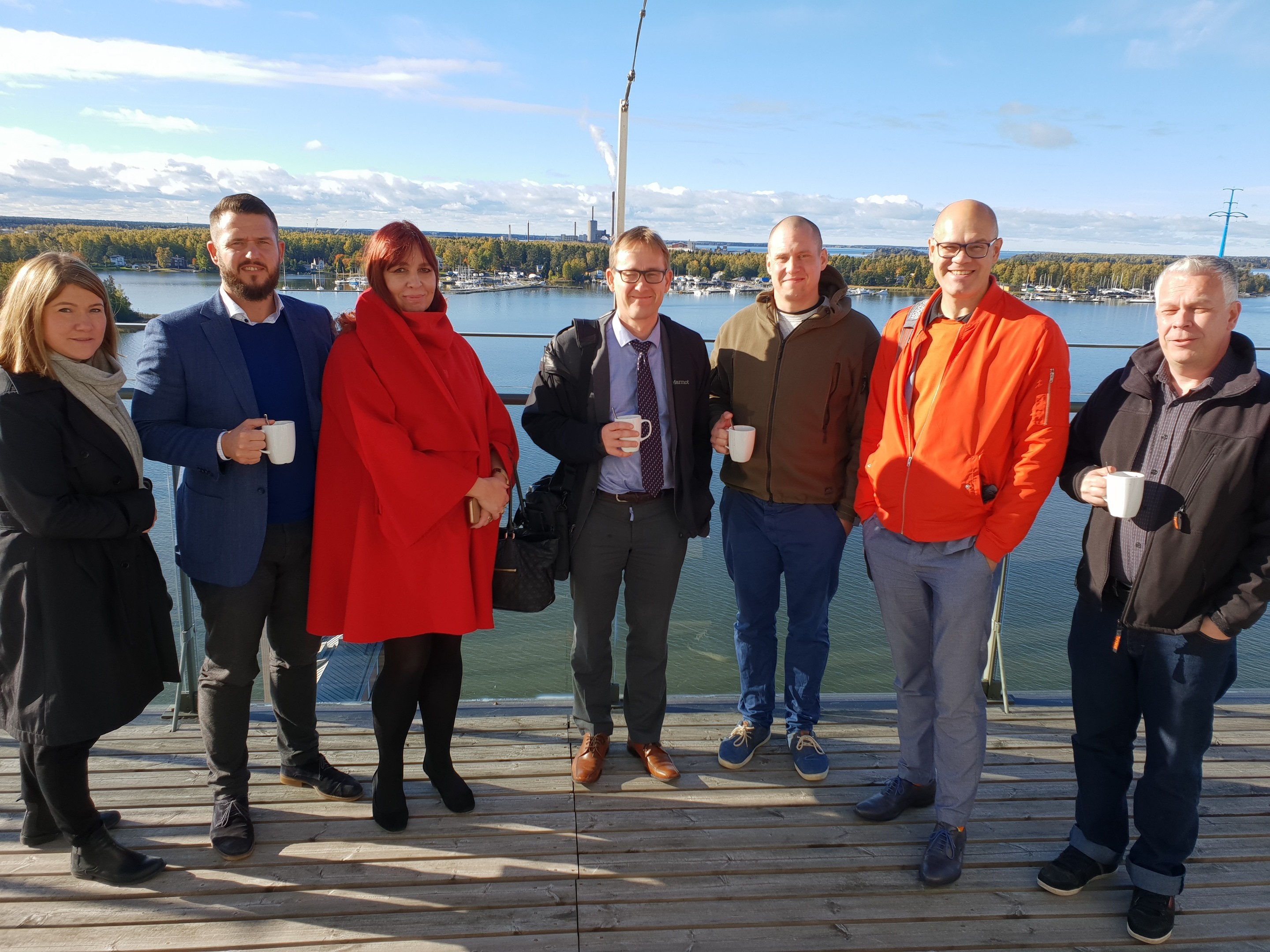 Ministry of Employment and the Economy visits Skycode office
Ministry of Employment and the Economy Industrial Counselor Sampsa Nissinen was a guest at the Ostrobothnian ELY Center in Vaasa 4.10.2018. Skycode's Jussi Mäntylä hosted a visit to the office and in a beautiful autumn weather conversation were especially industry-modern a great load, artificial intelligence and the effective targeting of business support in digitalization projects. A visit to the Skycode office was also included VASEK, Viexpo, Business Finland, Startia ja Merinova.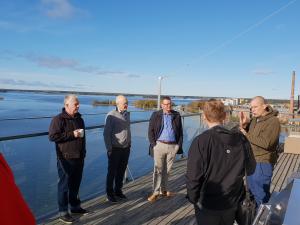 It was interesting to have a debate on the digitalisation of industry between the various players at different levels. A lot of development ideas came up and Jussi Mäntylä of Skycode told us in plain language about the concrete use of artificial intelligence in industry. The planning of the mill's production, ie the light load, was also a topic of interest to the guests, which directly affects the competitiveness of Finnish industrial companies.
Skycode would like to thank our guests for a very nice day and is pleased to note that the cooperation projects discussed during the visit have already been well started, especially with the ELY Center!