B2B-verkkokauppa
integroituna

ohjelmistoihisi
SkyShop B2B-verkkokauppa on sähköinen tilauskanava yritysasiakkaillesi.
Kirjautuneet asiakkaat näkevät verkkokaupassa omat ostohintansa ja varastosaldot tuotteillesi. Tilaukset viedään integraatiolla automaattisesti toiminnanohjausjärjestelmääsi. SkyShop osaa käsitellä monimutkaisiakin hinnastologiikoitasi ja esittää asiakashinnat oikein.
On kuin luonnonlaki, että tilaamista helpottamalla myös myynti lisääntyy.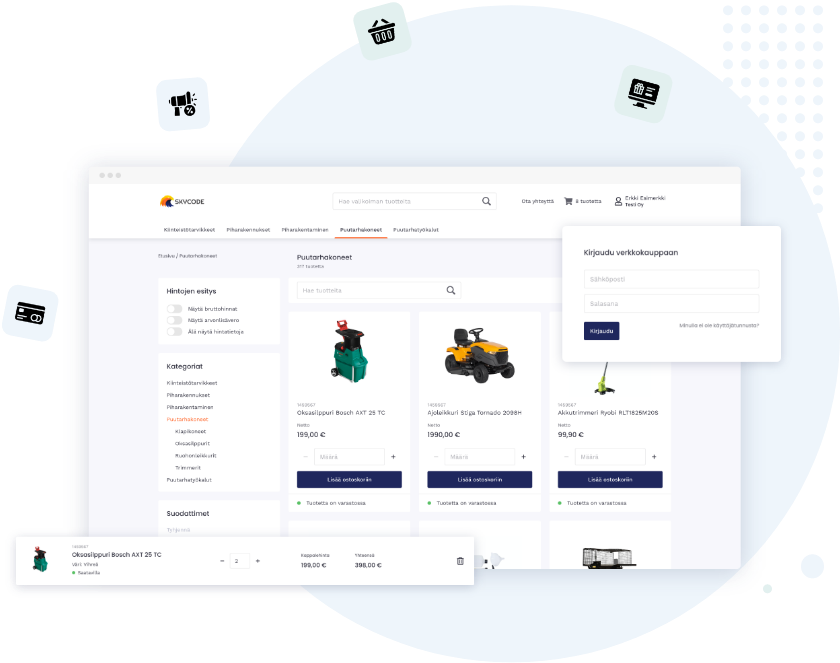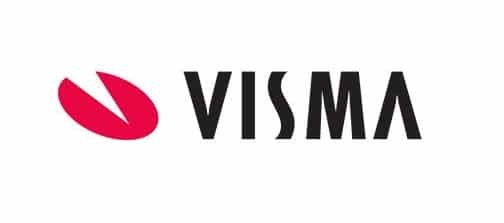 Visma Nova + SkyShop = Novakauppa
Visma Software ja Skycode ovat yhteistyössä julkaisseet Novakauppa-tuotteen Visma Nova toiminnanohjausjärjestelmän käyttäjille.
Saat helposti perustettua B2B-verkkokaupan, joka on täysin integroitu Visma Nova-ohjelmistoosi. SkyShopissa on valmis integraatio Visma Novaan ja integraatio liikuttaa tietoja automaattisesti molempiin suuntiin.
Muutama tyytyväinen asiakkaamme
Hallitse ja yksinkertaista asiakkaitesi tilausprosessia täysin integroidulla verkkokaupalla.
Skyshop on B2B-verkkokauppa, jonka avulla yritysasiakkaasi voivat tehdä tilauksiaan sähköisesti. Asiakas kirjautuu SkyShopiin sisään omilla tunnuksillaan ja näkee tuotteilla omat alennetut hintansa. Asiakkaasi tekee B2B-verkkokaupassa tilauksen ja se viedään automaattisesti toiminnanohjausjärjestelmääsi. Tuotteiden tiedot ja varastosaldot päivittyvät automaattisesti B2B-verkkokauppaan toiminnanohjausjärjestelmästäsi.
Verkkokauppa on integroitu toiminnanohjausjärjestelmääsi tai taloushallinto-ohjelmaasi ja tilaukset viedään verkkokaupasta niihin automaattisesti.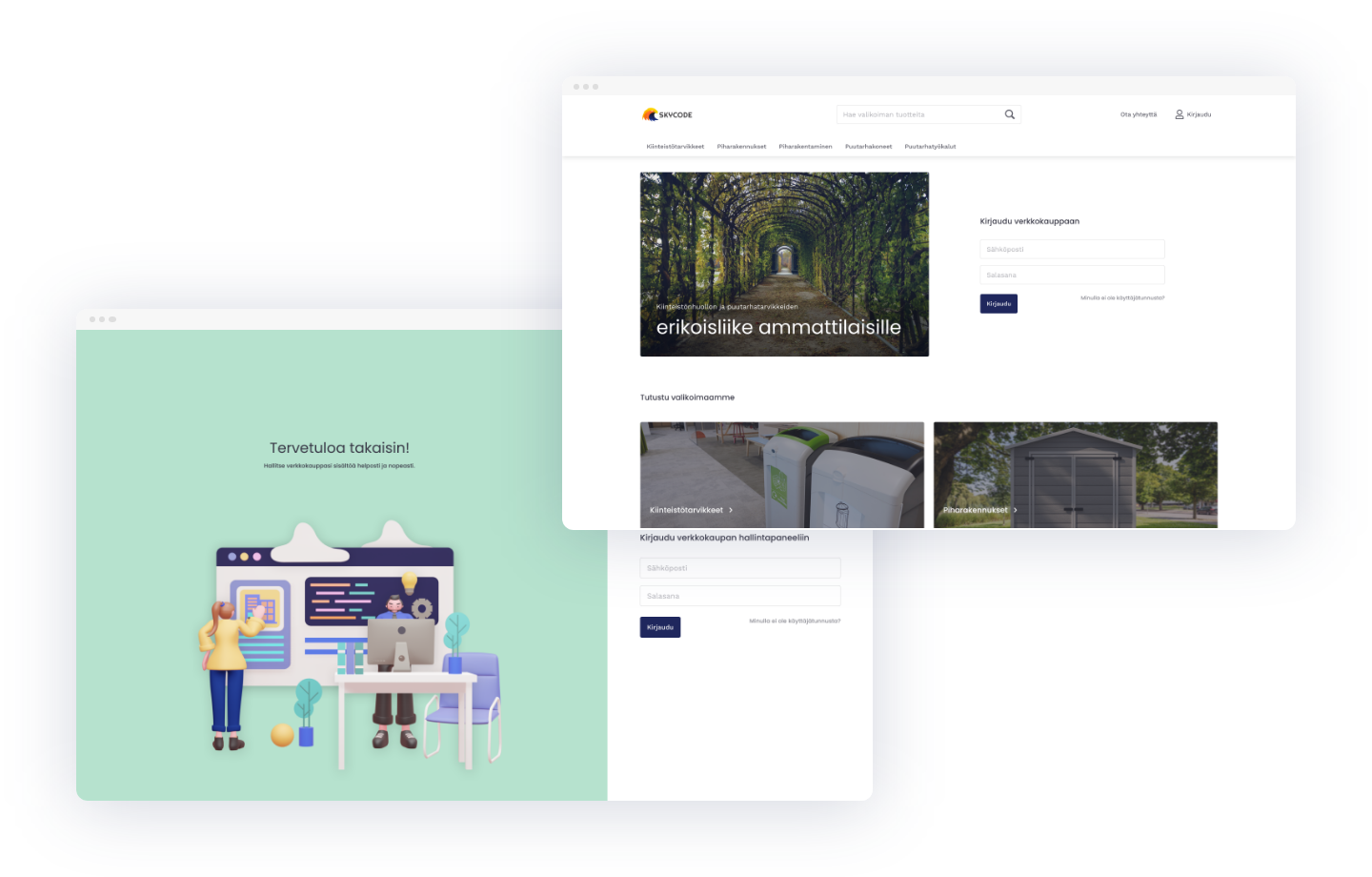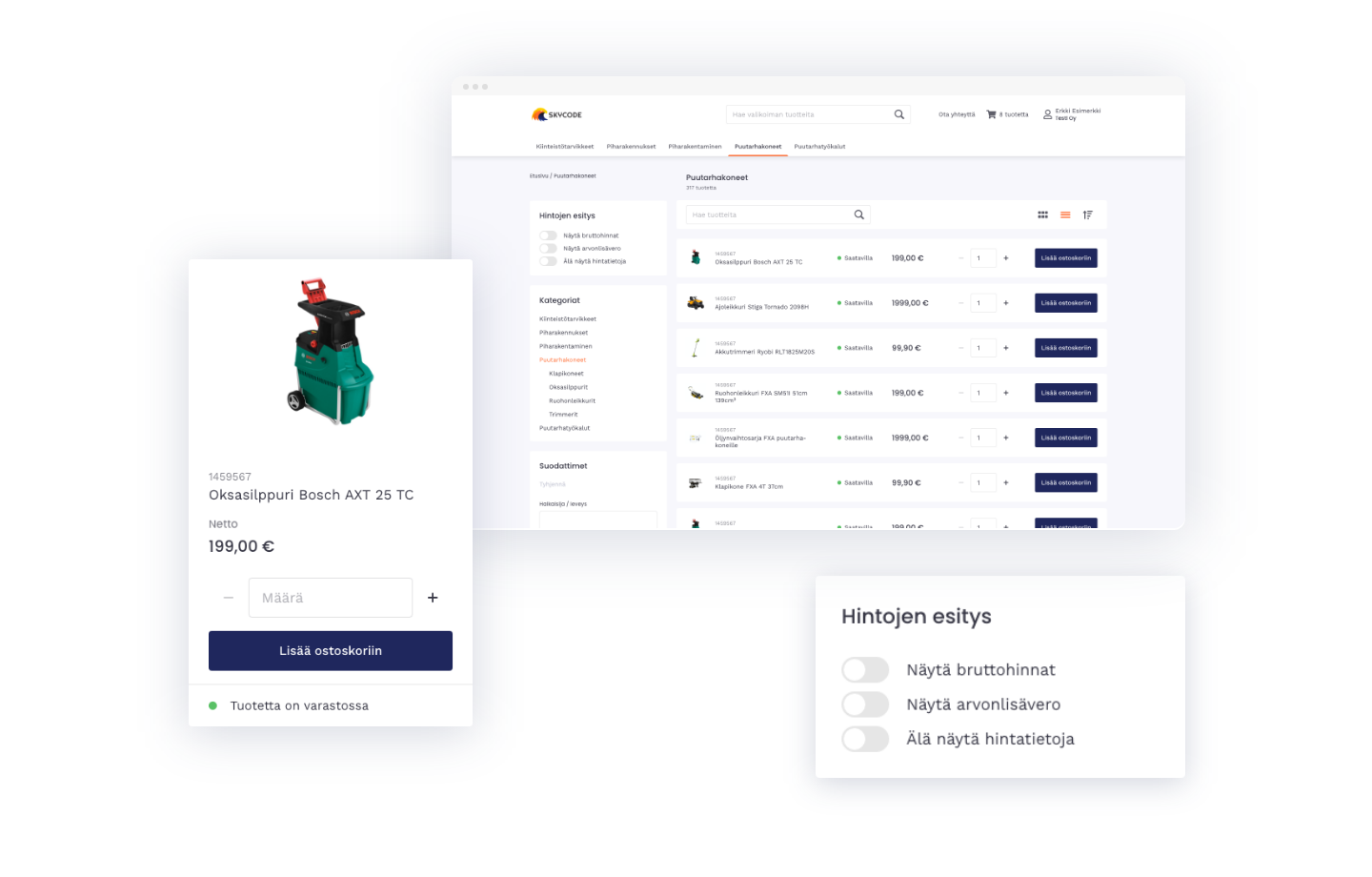 B2B-verkkokaupan perustaminen on helppoa
Setting up a B2B e-commerce is easy with SkyShop. The B2B eCommerce platform is built to easily adapt to your needs and can be conveniently integrated into any of your software. You need to make sure that your ERP system has discount prices and products set and we will do the rest. So setting up a SkyShop B2B e-commerce is easy and you can focus on the essentials of your work.
Miten B2B-verkkokauppa integroidaan toiminnanohjaus-järjestelmään?
Integraatio tarkoittaa ohjelmistojen välistä tietojen siirtoa. B2B-verkkokauppa tulee integroida myyjän toiminnanohjausjärjestelmään, jotta tuotteet, varastosaldot ja asiakkaiden alennushinnastot päivittyvät B2B-verkkokauppaan automaattisesti. Lisäksi tilaukset viedään B2B-verkkokaupasta toiminnanohjausjärjestelmään automaattisesti.
Skycode Oy on kokenut integraatioiden rakentaja ja kykenee rakentamaan yhteyden minkä tahansa ohjelmiston ja SkyShop – B2B-verkkokaupan välillä. SkyShop tukee jo valmiiksi useiden toiminnanohjausjärjestelmien asiakashinnastoja. Tarpeen mukaan integraatioita valmistetaan myös uusiin toiminnanohjausjärjestelmiin asiakkaidemme toiveesta.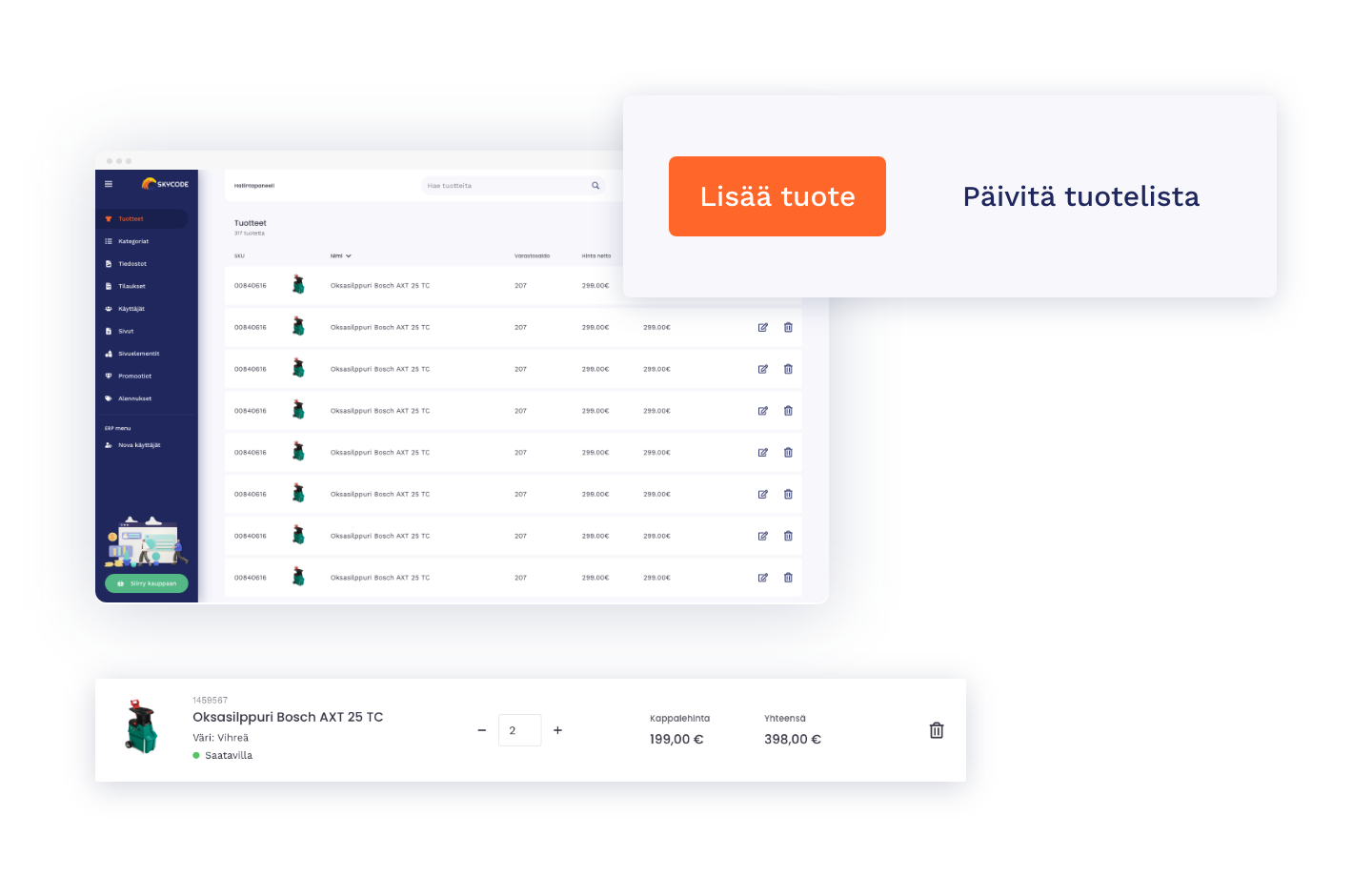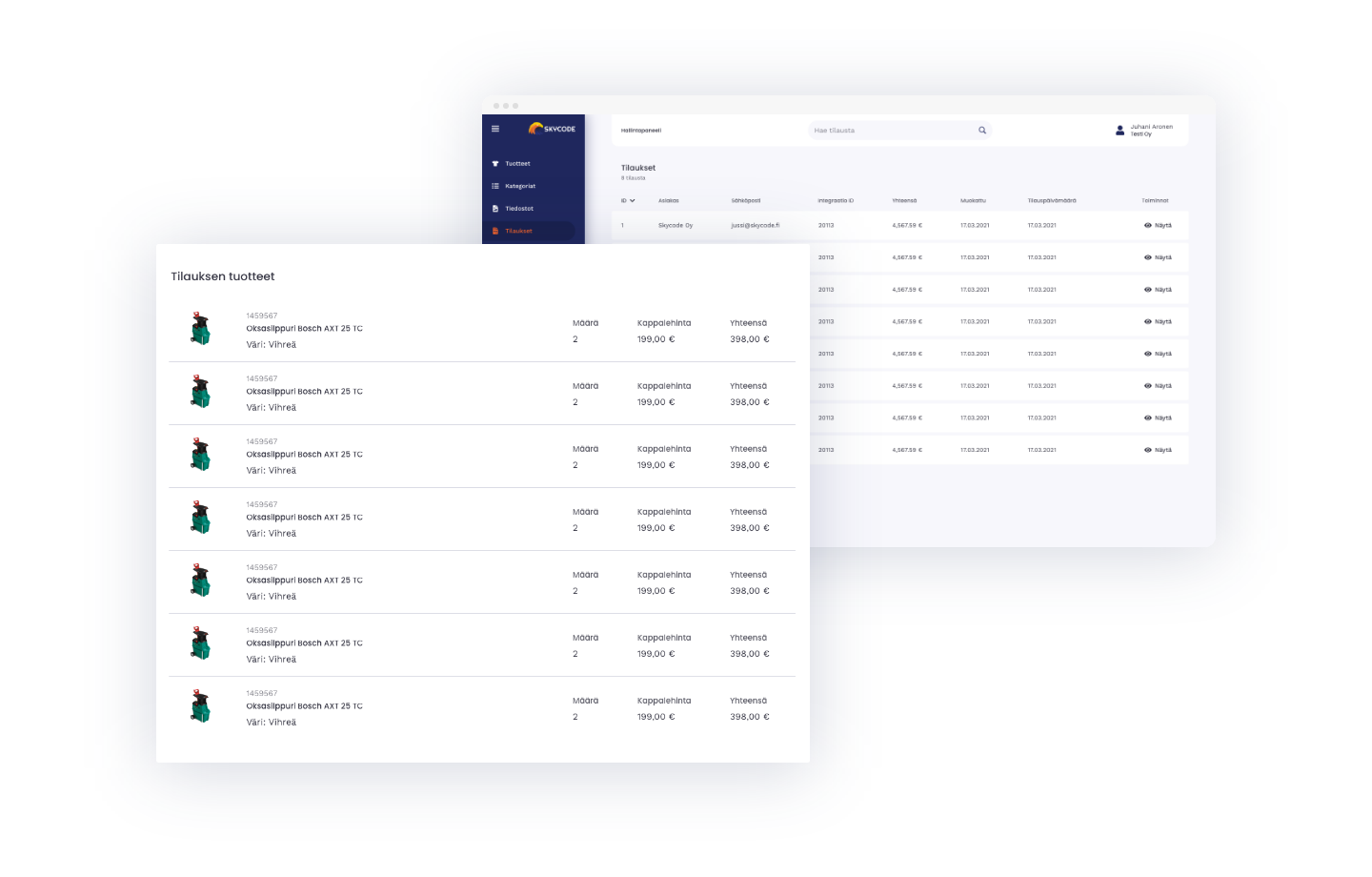 B2B-verkkokaupan avulla kasvua liiketoimintaan
Tilastokeskuksen ja Postin tutkimuksen mukaan vuonna 2018 suomalaisten yritysten verkkokauppamyynnin arvo oli 23 miljardia euroa. 65% tuosta summasta kertyi yritysten välisestä B2B-verkkokaupasta.
Luku jatkaa kasvuaan, koska tutkimukseen vastanneiden ostajien ja myyjien mielestä yritysten välinen verkkokauppa tulee lisääntymään Suomessa tulevina vuosina. B2B-asiakkaat arvioivat B2B-verkkokaupan kasvun suuremmaksi kuin myyjät, joten jokainen voi päätellä mitä se tarkoittaa käytännössä. B2B-verkkokauppa on siis jo erittäin merkittävää toimintaa, mutta tarjoaa edelleen yrityksille keinon erottautua sillä edukseen. ja
Luodaan yhdessä asiakkaillesi sähköinen tilauskanava
Ota ensimmäinen askel kohti modernia B2B-kaupankäyntiä. Me autamme jokaisella niistä.
B2B-verkkokaupan ominaisuudet
Hallitse ja yksinkertaista asiakkaitesi tilausprosessia täysin integroidulla verkkokaupalla.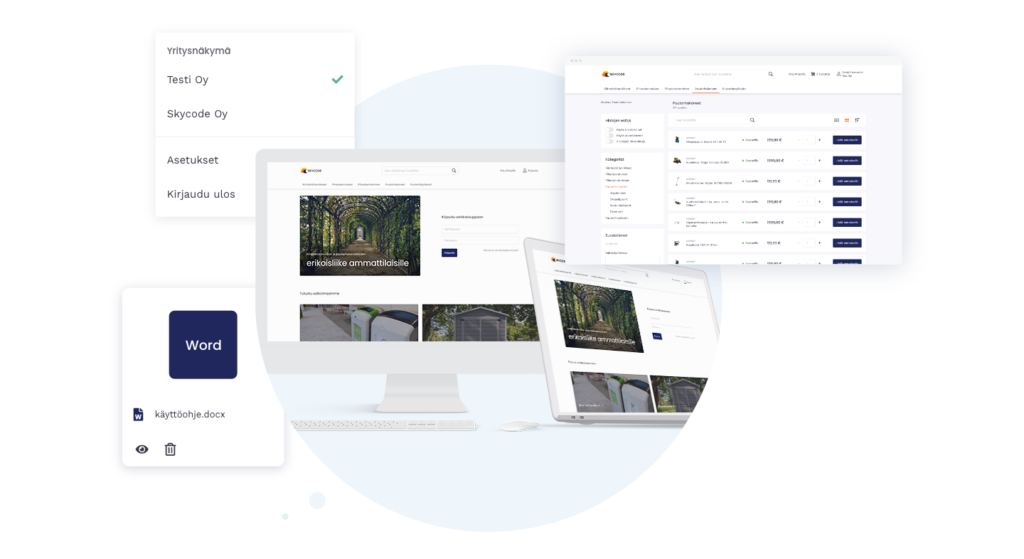 The B2B e-commerce is set up in connection with the company's own website. A login form for corporate customers will be added to the website. The B2B e-commerce is integrated into the ERP system and product information is transferred to the e-commerce. For corporate customers, IDs are created for the B2B online store. After that, trading can begin.
Skycode helps its customers in all stages of setting up a B2B e-commerce business. We will go through with you all the necessary input information in your ERP system and ensure that the necessary information moves between the software.
Setting up a B2B e-commerce usually increases sales volumes when buying is decisively easier. B2B sales are often directed directly to the electronic ordering channel, as the process is thus the easiest for all parties. B2B customers usually also focus their purchases on the seller, who offers the most convenient way to order. So the price is not only decisive, but also the ease of the ordering process.

Login with your reseller ID

Product Presentation and Versatile Product Search

Shopping cart and order with dealer details

Search for products and prices in ERP system

Searching for discount rates in ERP system

Editing product information and images

Shows only OVH prices when needed, if the consumer follows
Integraatiot onnistuvat kaikkiin ohjelmistoihin
Hallitse ja yksinkertaista asiakkaitesi tilausprosessia täysin integroidulla verkkokaupalla.
Tyytyväisiä SkyShop-asiakkaita
Lue kuinka SkyShop on auttanut yrityksiä tehostamaan liiketoimintaa.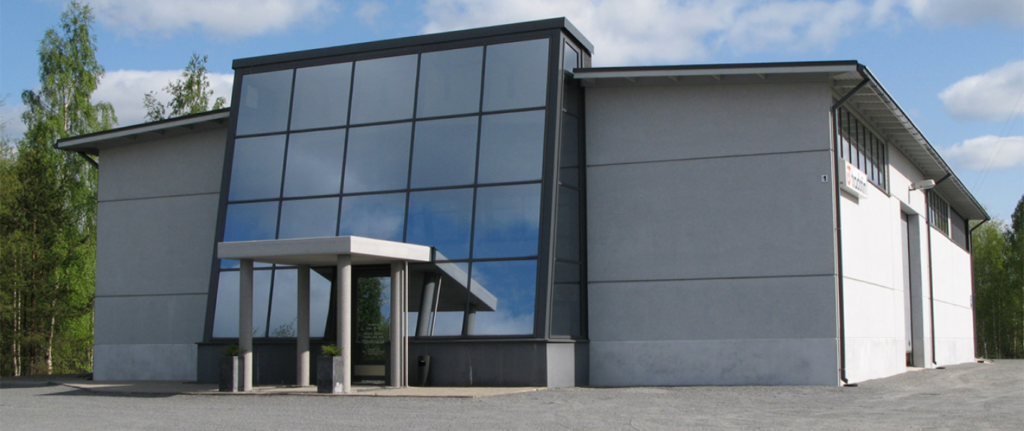 Skycode's SkyShop was selected as Tradotim's e-commerce platform due to its flexibility and cost-effectiveness. Integration with the ERP system is one of the most challenging aspects of e-commerce, and the platform designed to integrate Visma NOVA from the beginning shows its agility. With NovaShop, integration extends from the integration of product information to the definition of customer-specific conditions. Most of the data is obtained directly from the ERP system, so there is no need to enter and update data in many places.
The requirements for B2B e-commerce differ significantly from the requirements for B2C stores. There are many different contract terms for each customer and their integration into the e-commerce environment is demanding. Novashop copes well with the requirements. In a few cases, we had to make compromises because of technical obstacles, which would not have been obvious if we had chosen a ready-made platform designed for consumer trade.
Cooperation with Skycode has been smooth. Skycode's way of enabling direct dialogue between the customer and the development coder has enabled flexible and rapid collaboration, where the necessary changes have been implemented quickly and the number of misunderstandings caused by the transmission of the message has been minimized.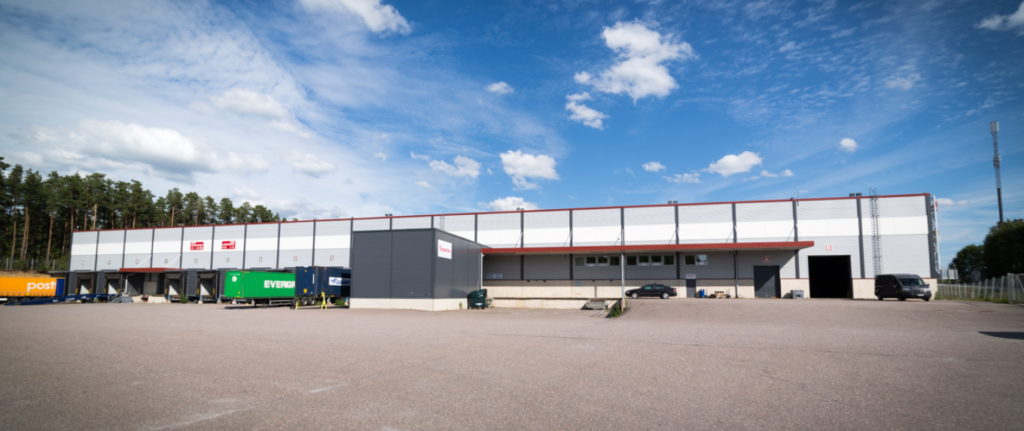 Rengastukku KM-RRR Yhtiöt Oy

KM-RRR Yhtiöt Oy is the largest car tire wholesaler in the North (B2B). The company imports passenger and truck tires from Asia and Europe. The range consists of both premium and budget tires.
KM-RRR Yhtiön tavoitteena oli luoda entistä parempi verkkokauppa, joka palvelisi mahdollisimman hyvin jälleenmyyjiä sekä mahdollistaisi sujuvan kaupankäynnin etenkin hektisten myyntisesonkien keskellä. Tehtävässä onnistuttiin erinomaisesti Skycode Oy:n ammattitaitoisen osaamisen ja palvelun räätälöinnin ansiosta. Yhteistyö Skycoden kanssa oli vaivatonta ja selkeää. Integraatio Visman toiminnanohjausjärjestelmään koettiin tärkeäksi osaksi verkkokauppaa ja tämän Skycode onnistui toteuttamaan erittäin hienosti.
Feedback from retailers regarding the new online store has been positive. The reform will make us more competitive in the market.
Haluatko avata B2B-verkkokaupan?
Liity tyytyväisten asiakkaidemme joukkoon!