MyCashFlow integrations
for all software
MyCashflow
integration
succeeds with any other software such as ERP system, financial management, cash system or whatever you want it to be connected to. Integration helps you make your job easier by automatically transferring orders and product information through software. You save yourself from unnecessary tapping.
MyCashflow
is a modern e-commerce software whose integration can be taken directly to your ERP system. With integration, products, prices, and campaigns are updated from your ERP system directly to your online store. In addition, MyCashFlow integration can be tailored to your needs. We offer integration as an easy-to-deploy package, among other things
Visma Nova
,
To Visma.net
ha
Fennoaan
.

We are an experienced integrator that connects programs to one another and integrates our customers' individual needs into integrations. We also know e-commerce platforms well and the everyday life of an e-commerce vendor, so we can help you make your e-commerce process efficient and hassle-free.
Ask for software customization if you want to move data between MyCashFlow and other software!
examples
About MyCashFlow integrations:
Visma.net - MyCashFlow integration
Visma.net is a cloud-based enterprise resource planning (ERP) system developed by Visma, which is used in many industries and is also well suited for e-commerce. Visma.net has a versatile interface for transferring data to other software.
We have built an integration between Visma.net and MyCashFlow and offer it as an easy-to-deploy service. The integration works in its basic version in a predefined way, but we can also customize it to suit your unique needs. Read more about Visma.net integration!
Example of data transfer between Visma.net and MyCashFlown:
MycashFlow -> Visma.net:
- Create a new customer if the customer does not exist
- Order creation
- Promotional discounts on orders
- Supported Delivery Methods: Parcel Post, SHIPPING = Delivery Product
- Visma.net orders support the prepayment method
Visma.net -> MycashFlow:
- Product update and addition (Price, Name). The product must have the properties "WEBSTATUS" active if they are to be transferred to the online store.
-Product balance transfer
-Product weight transfer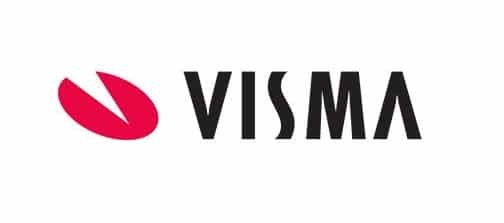 We customize the add-ons and functionality for your Netvisor software according to your needs. We have experience with dozens of different plugins and intranets that work alongside Netvisor. Tell us what you need and we'll suggest a solution!
SUCCESSFUL APPLICATIONS Check out
työnäytteisiimme
Let's design together! Please contact us for more details:
+040(056)1771-XNUMX XNUMX