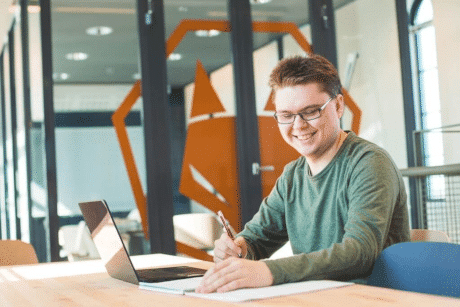 VASEK chose Skycode as its expert in artificial intelligence training
Vaasan Seudun Kehitys Oy, or VASEK and Skycode Oy are offering companies in the Ostrobothnia an hour of free artificial intelligence mapping. In the mapping, Skycode says in plain language what it is artificial intelligence and for what use it can be actually used in that business. Artificial intelligence is the trend word of the day, and it is widely publicized, but many companies do not exactly conceive its specific uses in their own operations. VASEK and Skycode are working together to spread the knowledge of artificial intelligence to companies in the area and to help leverage this technology. "We see that now is the right time to start utilizing artificial intelligence and streamlining data collection for future needs as well. Those who are taking the first steps now will be taking the next technical steps before others in the future. Artificial intelligence is not just a matter for large companies, but it can also be used cost-effectively in the SME sector. " - says Skycode entrepreneur Jussi Mäntylä.
"At Skycode, we are pleased with the cooperation we have started with VASEK and from the very beginning there has been enough interest. Entrepreneurs often turn a blind eye when they realize that harnessing artificial intelligence does not require huge budgets and that piloting artificial intelligence is quite effortless. " - Jussi Mäntylä adds.
Let's increase the competitiveness of Ostrobothnia and Finland together by utilizing new technologies above all others!