Sorkka.fi "
Sorkka.fi

saves an entrepreneur a working day every week "
Isokyrö slaughterhouse Hahtolan Meat wanted to automate the reporting of EU animal numbers Evira. In the past, tapping numbers and slaughter information on a computer took up a significant part of a slaughterer's work week. Nowadays, producers are also better paid when unnecessary work is reduced.
We developed Hahtola for Meat Sorkka.fi - an ERP system that transports animal data through the slaughter process and finally reports it to Evira at the touch of a button. The hoof also makes everyday life easier for animal producers, as they can now submit slaughter reports electronically and receive more diverse slaughter reports immediately after slaughter.
Sorkka.fi runs on a computer and all mobile devices, so the butcher can choose which device to use it on. It is easy to enter carcass ratings and weighing results into the program.
Sorkka.fi also facilitates quality control HACCPlogging checks. For freight slaughter, the livestock farmer can give you specific instructions, so meat and lard returns are accurate.
Everybody who has used it has liked it and has since integrated weights, label printers and other necessary equipment.

There is a tremendous amount of time savings from all parties involved

Reporting goes automatically to Evira and the animal producer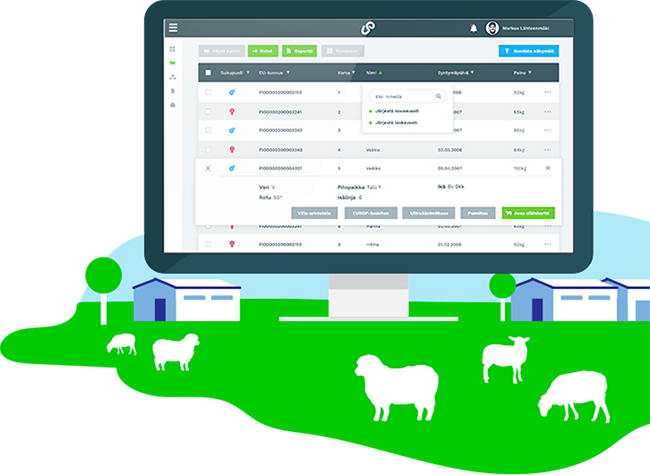 SIMPLE The project
vicissitudes

1
01. planning Palaveri

2
02. Programming

3
03. Installation and commissioning

4
04. Further developments
"Today, I feed Evira the number of EU numbers in five minutes that used to take me an entire day. So Hoof saves me one full working day each week. Hoof has significantly streamlined many of our processes and reduced human error.
Let's design together! Please contact us for more details:
+040(700)0002