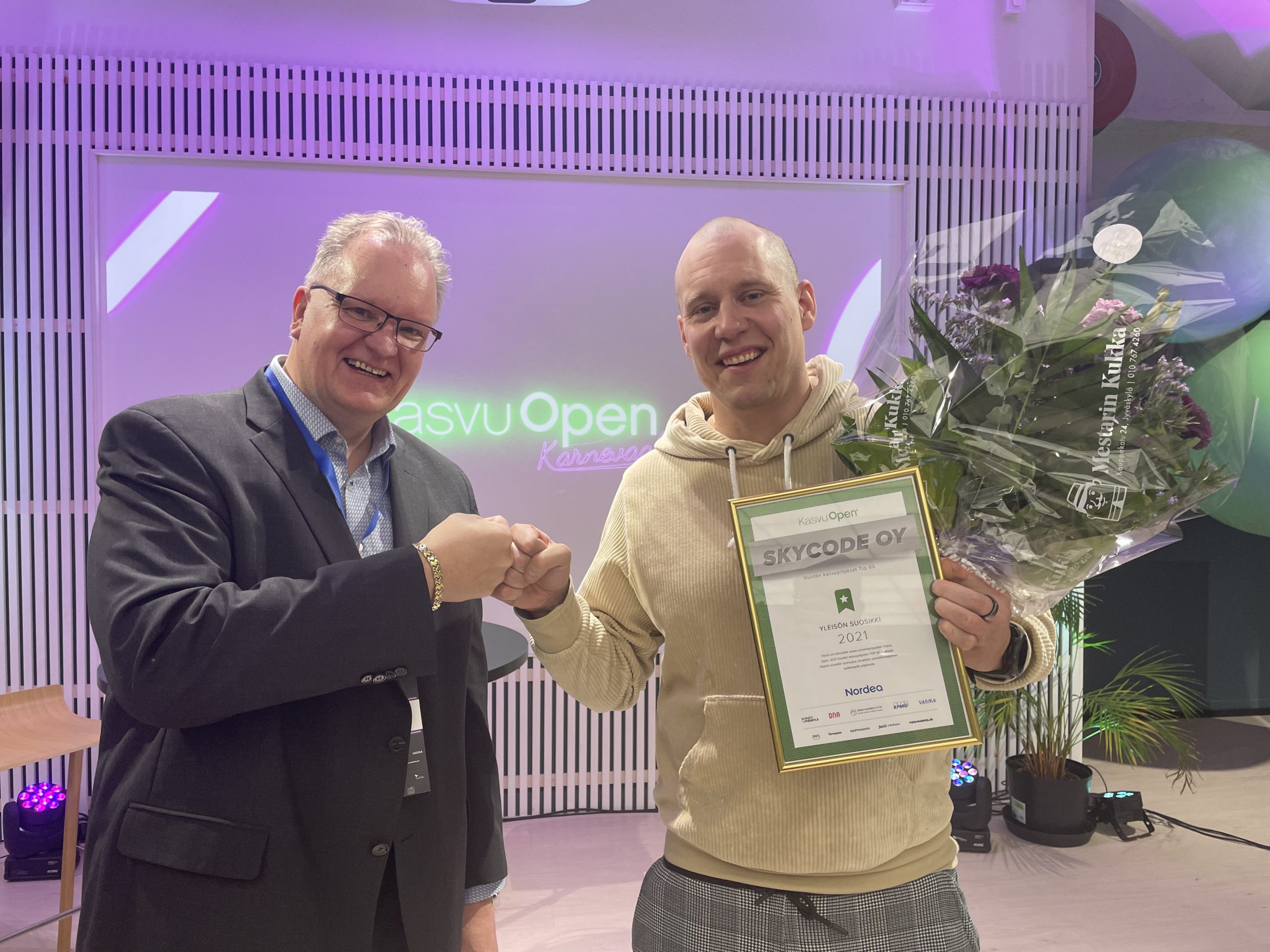 Growth Open: Skycode is an Audience Favorite of 2021
Finland's largest growth company competition Growth Open chose Skycode Oy as the Audience Favorite of 2021.
Growth This year, more than 1000 Finnish growth companies participated in the Open, and the competition was multi-stage. Skycode participated To the Future block of Automation, which he won together with Robotmation. "We are very grateful to the entire competition audience who voted for us to win not only the automation block but also the Audience Favorite vote for the large number of growth companies. Participating in this competition was a great experience and next let the market be our jury! " - says Jussi Mäntylä, CEO of Skycode.